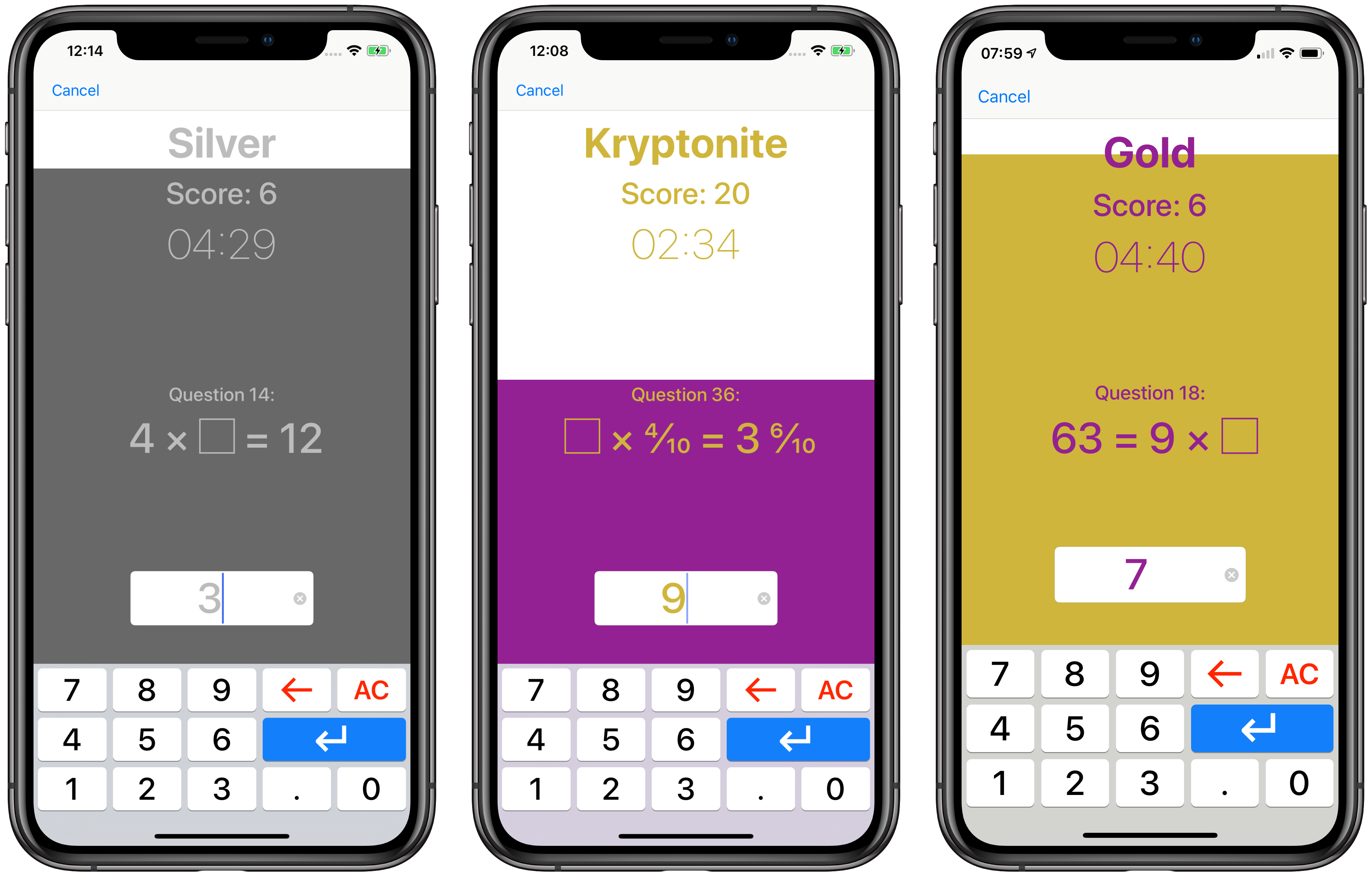 Privacy Policy
The owner of KS2 Times Tables is Ross Harrison.
As a teacher, I don't like the idea of showing children adverts when they should be focusing on learning, and I am not comfortable with monetising user information from children. So the value proposition for KS2 Times Tables is clear and simple: I charge the lowest price upfront to cover my costs and time, and in return you get all the app levels without any ads or data collection. Schools signed up to the Volume Purchase Program can get the app for 50 percent off via the Education App Store. I only want to help maths education and I am not in the business of collecting data about people who use this app.
What data I have
The Developer Portal Apple provides all app developers with some general total app usage information. I can see, in a specific time period:
How many people viewed my app's page in the App Store;
How many people downloaded my app;
The percentages of downloads to each iPhone and iPad model;
The percentages of people running my app on each iOS version;
How many times the app was used in a 30-day period.
And if users opt in to sharing usage information with me (the developer), I will get aggregate data on how long sessions in the app lasted, and crash logs, which are not linked in any way to individual users.
You can opt in or out of sharing this data from your iOS devices by opening Settings, tapping Privacy, tapping Analytics, and toggling 'Share With App Developers'. The Analytics page also has a section called 'Data' where you can see all data you have shared. None of this data identifies users; personal data it is either not logged at all, is subject to privacy-preserving techniques such as Differential Privacy, or is removed before being sent to Apple.
As a teacher I know how careful schools have to be with which services they allow their children to use. So I want to make it as reassuringly clear as I can: I cannot and will not see any individual data from app users. I do not want to have any business with user information.
What I use the data for
I will use the information available in the Developer Portal to help improve the app and how I promote it. I will not share that data with anyone; I will not sell that data to third parties. I do not expect any part of this policy to change, but if any part does change I will inform all users in the app update notes and on this website.
How the data is stored
This total usage data will only exist on the Developer Portal: I will not create any copies of any part of the data. The Developer Portal uses encrypted connections via HTTPS, and I log in with two-step verification. No one but me has access to my login credentials or any of my devices for the second step of verification.
What to do if you have any questions or further requests
The legal framework that KS2 Times Tables conforms to is the GDPR. You have the right to know which information I have about you. You have the right to have me remove any data which can be linked to you. You can always get in touch with me via the contact page or the iOS App Store and I will endeavour to reply as quickly as I can. Apple provides more information on the data it collects at privacy.apple.com.